Body Wraps
Professional Herbal Body Wraps
Purchase 4 full wraps and your 5th is Free
or Refer 4 friends that purchase a Full Body Wrap, and yours will be FREE!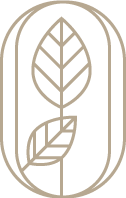 Body Wrap Specials
Deluxe Full Body Wrap $115.00
Full Body Wrap $ 98.00
Partial Wrap (knees to ribs) $55.00
Spot Wrap (one area of choice) $35.00
Chin & Neck wrap $20.00
Other services available:
Infrared or Oxygen Sauna, Ionic Footbath, Hydromassage, Ear Candling and Lymphasizing
We also do health coaching, A customized wellness program designed for your personal needs and lifestyle
What is a Herbal Body Wrap?
An Herbal Body Wrap is a method of taking off inches, changing the body shape, size, and tightening skin in only 60 minutes. We use rare earth minerals and aloe vera first. Then a special Gelle is applied to tighten, condition, and firm the skin. Wrapping is done with ace bandages firmly to areas needing inch loss and shape and lightly where only skin tightening is desired. It is safe, healthful and relaxing.
Is the Herbal Body Wrap a heat or sauna type treatment?
NO. Dehydration wraps cause you to lose large amounts of fluid for a temporary weight loss. With this wrap you lose inches by ridding the body of toxins and shrinking cells. In our experience, lost inches do not come back as long as you maintain your present weight. Drink lots of water during and after the wrap; and try to stay away from caffeine, sugars, fats and salts.
How long does it take to get the Herbal Body Wrap?
You are in your wrap for only 60 minutes. Extra time is required for weighing, measuring, wrapping, re-measuring, and dressing.
What do I wear while I'm wrapped?
Women are wrapped in cotton undergarments or 2-piece bathing suits, Men are wrapped in swim trunks, Bring along a change of clothing because what you are wrapped in will get wet.
What will I lose in the Herbal Body Wrap?
We don't predict what you will lose because it depends on what percentage of your body is soft tissue and water-logged cellulite. Usually, considerable losses occur in problem areas. We pre-measure in 14 areas and note where problem areas exist. After the wrap, we re-measure and record each loss. These losses are added to determine "total inches loss."
What will the Herbal Body Wrap do for my cellulite?
As you probably know, cellulite is water-logged fatty tissue. One of the first things women with this problem report is the loss of many of the cellulite dimples and ripples within the first few wraps. Results, however can be seen from the very first wrap!
How does the Wrap work?
The ace bandages are applied warm so the pores open allowing the "gelle" to get down to the fat deposits. The aloe vera in the solution will penetrate the protein wall around the fat cell and allow the herbs to begin dissipating the bulky toxins into the lymph system. The bags on the feet will hold some of the toxins, but we also ask the client to drink water after the wrap to flush out the lymph system. The is not a water loss – but a definite inch loss. Each wrap will increase the number of inches lost.
Can the Herbal Body Wrap hurt me?
NO. If you have serious medical problems. We always ask you to consult your physician for our mutual peace of mind. Naturally, we do not wrap people with contagious diseases, unhealed surgical incisions, or large skin abrasions, This wrap is safe enough to be done every day!
Will I be fatigued or depressed after a wrap?
NO. on the contrary, you feel VERY good after a wrap. Most customers tell us it leaves them feeling relaxed, clean, and very tight. You are elimination toxins from fat stored cells. Many experience inch loss a few days after the wrap
How often should treatments be done?
It is perfectly safe to have a wrap every day although it is not necessary. The solution stays in the body and continues to work for 3 days. Have treatments every 4 or 5 days for best results, with no more than 7 days between wraps as the fat will begin to harden again.
What makes this wrap so special?
The products and techniques used!! Pure Aloe Vera helps keep the skin hydrated without fats or lipids. Antioxidant herbs that help with the delivery of the vital rare earth minerals. A special "Gelle" transports luxurious hydrating botanicals directly to the body's cells. It conditions, tones, and firms your skin to lessen the dimpled appearance of cellulite. The "Post-Wrap" toning lotion with time-released liposome's will continue working to rid the body of those toxins hours after you leave the spa.
What do I do after the Wrap is completed?
Instructions will be given after the wrap is completed to give you the best results possible. Whether this wrap is just for a special occasion or if you are ready to begin a weight loss plan, we can help you formulate a plan that will work for your unique body type and fit into your busy schedule. We have many FREE samples of different products to try and we offer a FREE coaching session to demonstrate how we can help you to make permanent changes to better your health.
Location
64 South Main St.
Nazareth, PA 18064
Make an Appointment
Self care? We care.
Open Hours
Monday - Friday: 9am - 5pm
Saturday: By appointment